Féminalise, the up and coming competition!
In countries where wine is drunk in large quantities, 70% of wine purchases are done by women for their household.*
The Féminalise competition is based on an original concept: a competition where wines are exclusively tasted by women!
This original competition of wines made by men and women takes place every year in April in Beaune, France, and awards Féminalise Gold, Silver or Bronze medals to the best wines.
With its original concept and unique tasting system where each person tastes a different wine than their neighbor, therefore allowing no commentary or influence.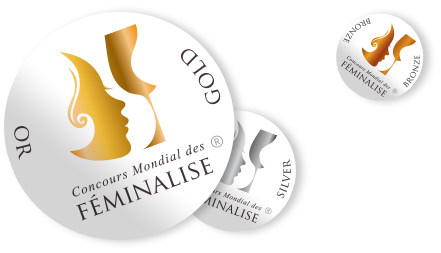 NEW IN 2016:
–> Globalized in 2015, in 2016 the competition opens up to French wines (VDF) and foreign table wines.
–> The Féminalise competition on April 14, 2016 is honored to have as its president,
Ludivine Griveau, Estate Manager at the Hospices de Beaune.
–> In addition, wines which have been awarded a medal in 2016 will have the possibility of participating in an event Féminalise – Vinexpo Hong Kong on May 25, 2016 during a special event also in the exceptional presence of Ludivine Griveau.
Already 664 tasters with 12 different nationalities are signed up for the 10th anniversary edition of Féminalise which will take place on April 14, 2016 at the Palais des Congrès in Beaune, and registration of wines is open from December to February 27.
Who will win the Féminalise Gold, Silver or Bronze medals this year?
The women have the answer. Results on April 19, 2016!
Dates to remember?
• Last day of registration: February 27, 2016
• Deadline for reception of samples: March 5, 2016
• Feminalise World Competition: April 14, 2016
• Publication of results: April 19, 2016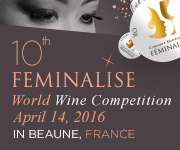 Féminalise World Wine Competition
BP 1 – 71510 St Léger-sur-Dheune
www.feminalise.com

Contact: Stéphanie BRISSON
E-mail: sbrisson@feminalise.com
Telephone: 33 (0)3-85-45-50-80
Fax: 33 (0)3-85-45-28- 83