Early Bird Deadline is January 8, 2016
Register now and save!
International Eastern Wine Competition, 41st year.  
West Coast Wine Competition, 34th year.
Two of our oldest and most established competitions compete for bragging rights.
Here's How…
Enter your wines TODAY for your chance to win medals in the East or the West.
Best of Show move on to the East Meets West Wine Challenge to see which wine reigns overall.
Enter the competition, take the challenge… see exactly where East Meets West.
Open to all domestic and internationally produced wines according to map designations (
click here for details
). Special awards given for best Riesling per region.
These are two of the longest running competitions in the nation.  International Eastern has been awarding medal winners for 41 years and West Coast Wine Competition has recognized the best wines in the west for 34 years.
Medals create brand loyalty for consumers.
Presented by Vineyard & Winery Management, each wine competition is carefully designed to appeal to a niche market based on its regionality or style of judging. Judges are internationally renowned and respected wine experts. Our mission? To provide a quality assessment of your wine and offer a unique selling proposition to promote your medal-winning product!
---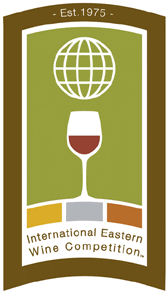 Debra Del Fiorentino | Wine Competition Director
Phone:  707-577-7700 x109
Cell : 415-640-6337
Out of State:  800-535-5670 x109
Fax:  707.577.7705
PO Box 14459, Santa Rosa, CA 95402-6459