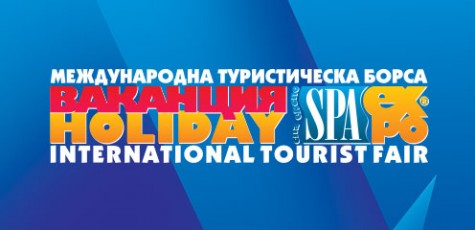 HOLIDAY & SPA EXPO 2015
12-14.02.2015

The 32-th International Tourist Fair HOLIDAY & SPA EXPO, will take place between 12thand 14th February 2015 in INTER EXPO CENTER – Sofia, Bulgaria.
The Exhibition's format, allows to establish useful contacts between the participants and introduces various offers for tourism and traveling and the latest news in the branch.
The Exhibition is placed in three halls, accorded to participant's profile.
You can find the applications and the terms for participation at our web site: www.holidayfair-sofia.com
HOLIDAY & SPA EXPO is held for over 30 years and is the leading tourism fair in Bulgaria. Commonly it´s opening is in February before the spring-summer season. The Exhibition is designed for both professionals and the general public.
Event of this kind is excellent opportunity for exhibitors from home and abroad to present their product, new programs, to establish useful business contacts, to see how the land lies with the competitors and learn about the new trends and developments in the tourism business.
Participants from abroad discover Bulgaria with it´s viarity of tourism product offerings and opportunities for year-round tourism – cultural, spa and wellness programs, eco and relaxing and archeological museums, seaside and mountain vacations.
The profile of the participants expands as in the exhibition are presented separately historical and archeological museums, nature reserves, bands for authentical folklore and customs.
Within the parallel program during the exhibition there will be discussions about current issues in the tourism development, new trends, ways to build an attractive and competitive product, direction for the development of the domestic tourism.