Make sure you're part of our dedicated Emerging Regions (ERT) Zone at the Specialist Importers Trade Tasting (SITT) Autumn 2016…
SITT provides the UK independent on and off trade buyers with a unique tasting showcasing portfolios exclusively destined for specialist wine lists.
Join us in our new ERT Zone at SITT, that offers a dedicated area for specialist importers and producers from emerging regions around the world, to present their wines to this high quality audience.
Manchester 19th September 10.30am – 5pm and London 21st September 10.30am – 6pm
Why exhibit…
– Showcase your wines at one of the strongest buying times of the year to both the North and South UK trade.
– Raise awareness to the UK buying community about new quality wine producing regions.
– Be part of a well-established event on the wine tasting calendar.
Plus as part of your package you'll also receive the following exclusive benefits:
– A complimentary ERT branded table pop-up banner featuring your logo
– The opportunity to select a bottle of wine (1 per table) for inclusion on the ERT free pour table
– Your free pour table wine to be presented during a series of ERT Zone Wine Walks at both locations, by a wine expert chosen by the International Wine Challenge.
(All wines exhibited in the ERT Zone must already have UK distribution.)
To book your table please contact: Lisa Bullen – Account Manager – mail: lisa.bullen@wrbm.com
Booking Deadline – 1st July 2016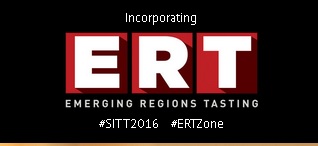 © William Reed Business Media Ltd 2015.
All rights reserved.
Registered Office: Broadfield Park, Crawley RH11 9RT.
Registered in England No. 2883992. VAT No. 644 3073 52.