DiVino.Taste 2016 Sofia Bulgaria

SOFIA BECOMES AGAIN THE CAPITAL OF BULGARIAN WINE!
Just days remain until the start of the sixth edition of DiVino.Taste. The largest forum of Bulgarian wine will be held from 18 to 20 November 2016 The place is known and easily – Hall 3 of the National Palace of Culture in Sofia.
For this year's DiVino.Taste in one place gather a record number of manufacturers of Bulgarian wines – 73 to represent the best of their production. Once again during these three days and Sofia became the capital of Bulgarian wine! Some wine producers have known for years and others will make their debut to the public precisely DiVino.Taste.
Manufacturers and users in one place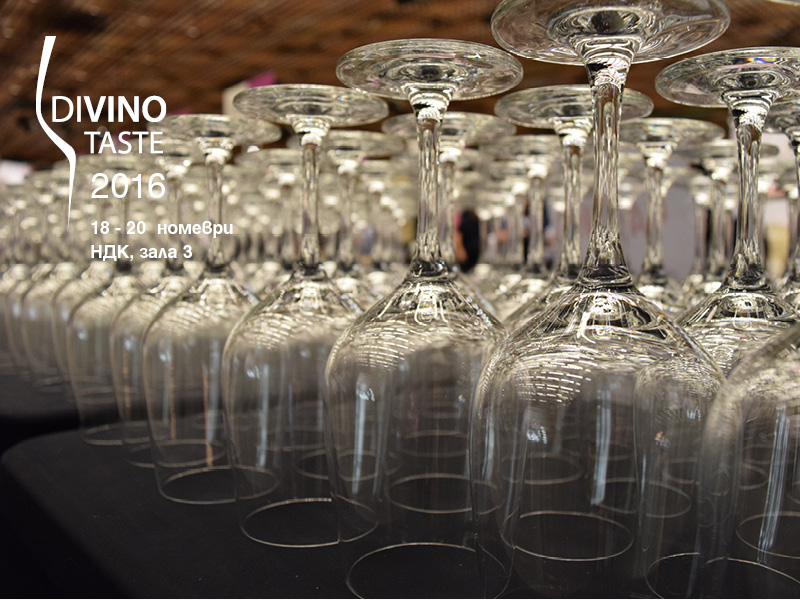 Even after the first edition in 2011 in the Central Military Club, DiVino.Taste showed that the most successful format to promote quality local wine. During the exhibition, visitors get a unique opportunity to try new products and to orient in a wide variety of markets. DiVino.Taste brings together both people who create Bulgarian wine and those for whom it is intended.
In addition to taste the vast variety of wines, visitors will have the opportunity to purchase preferred among them at special prices.
Emphasis this year was placed on the development of Bulgarian wines. During DiVino.Taste will learn how local varieties look when viewed from the outside, the potential for aging of white wines in the country, will peep and compare some wines from the legendary terroirs in the world.
Come on 18, 19 and 20 November in Hall 3 of the National Palace of Culture in Sofia because the Bulgarian wine deserves!