VINISUD 2017

VINISUD 2017: a new format dedicated to all wine professionals
On 29, 30 and 31 January 2017, VINISUD invites all Mediterranean wine professionals to attend the first edition of a henceforth annual trade show. The event will offer several innovations to strengthen services to professionals and the dynamism of business relations at the fair
VINISUD 2017 in figures: over 20,000 visitors are expected, including 6,000 international visitors from 70 different countries. Amongst them will be 400 major buyers who are key stakeholders in their markets, including 200 VIP buyers recruited by Sud de France for the International Business Forum. VINISUD 2017 will also be attended by nearly 1,000 exhibitors, including all inter-branch organisations.
In 2017, VINISUD will continue to serve the sector's stakeholders by creating tools to facilitate trade relations, offering new events and identifying future trends.
An essential event for international exhibitors and buyers
Amongst the commercial tools being offered, this year VINISUD has designed a programme of business activities to improve performance even further:
AN ONLINE TOOL devoted to facilitating contact between buyers and exhibitors for FACE-TO-FACE MEETINGS at the stands
A personal welcome for buyers at the fair.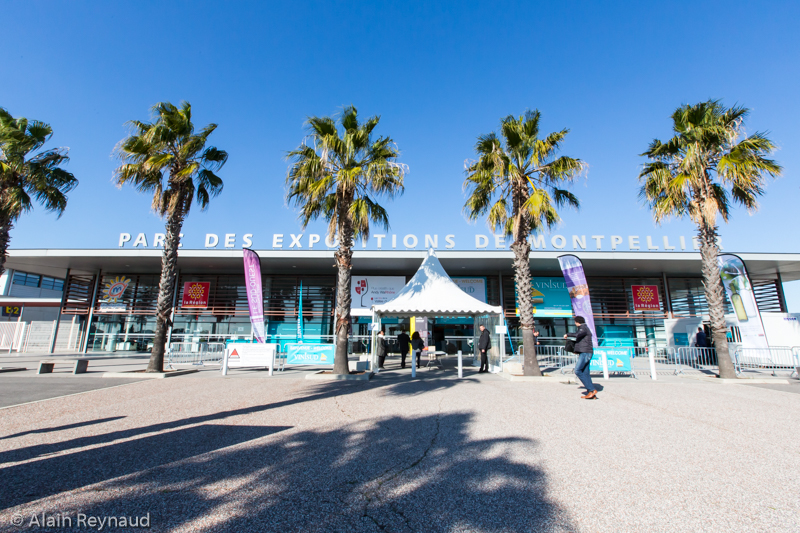 An international fair which adapts to market development
Amongst the innovations to benefit all visitors to the fair, VINISUD is introducing two new themed areas:
LA NOUVELLE VAGUE by VINISUD: destined for young winegrowers, it greatly assists in energising the sector and giving tomorrow's stakeholders a more prominent place
MEDITERRANEAN WINE TOURISM by VINISUD: the first area devoted to Mediterranean wine tourism, organised in conjunction with Winetourisminfrance.com, providing an exhibition area, kiosk and three round table discussions.
TWO NEW STUDIES: First results
The exhibition held its pre-launch as an annual event in Paris on November 24th, by presenting the results of the two new studies, which look at Mediterranean wines in the global marketplace and consumption habits among young wine drinkers in London and New York.
NOTE TO EDITORS:Full versions of the surveys are available on the VINISUD
Website: http://www.vinisud.com/en/presentation/market-info

About VINISUD
The VINISUD fair is an international benchmark for wines produced around the Mediterranean. The 2017 fair will take place from 29 to 31 January at the Parc des Expositions in Montpellier. VINISUD and its tight-knit, dedicated and dynamic team aims to serve all the sectors' stakeholders, at all times.


Contact:
Catherine Bourguignon – Service Communication Presse
Adhesion Group – 35/37 rue des Abondances – 92513 Boulogne cedex France
Tel : 33 (0)1 41 86 41 27 Fax : 33 (0)1 46 04 57 61
Email : cbourguignon@adhes.com  – www.adhes.com