Emerging Regions Tasting 2015

It is no secret that the UK trade has been looking further afield in an attempt to expand their wine portfolios in order to offer the consumer interesting, diverse, high quality and great value wines.
Now in its third year, the Emerging Regions Tasting is a targeted event providing specialist importers and producers from lesser-known regions around the world a great opportunity to present their wines to a high quality audience of independent and multiple on- and off-trade buyers.
This exciting event offers a unique proposition as the only tasting that showcases wine regions of the globe yet to be discovered and still relatively new to the UK market. Taking place under one roof, in the course of one day, it offers a definitive and time efficient one stop shop to buyers looking to add new and interesting wines to their portfolios.
Some regions exhibiting have a presence here already, however the UK market will still be a junior proposition for them and as such they can offer exciting wines for buyers seeking something new and different. The Emerging Regions Tasting will also be open to producers of wines from new regions of established wine producing countries, an example being the Bierzo region of Spain.
Venue
Taking place in a fantastic brand new location, Floor 42 at The Leadenhall Building, the event will tower above the City of London, offering a truly unique tasting experience in line with the theme of the day.
If you'd like to find out more about exhibiting at the event click here to view our sales brochure.
If you're an independent or multiple on- or off-trade professional with wine purchasing responsibility and would like to find out more about attending the event, click here.
N.B. No on the day registrations will be accepted, you must register online in advance to gain entry.
Contact:
Lisa Bullen – mail: lisa.bullen@wrbm.com – Tel.: – 01293 610355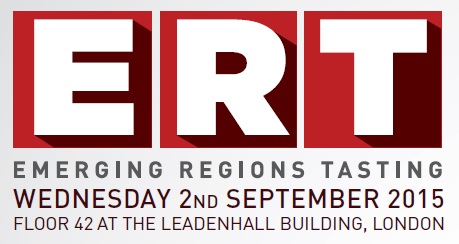 William Reed Business Media Ltd and William Reed Business Media SAS are members of the William Reed Group, the leading information source for the food and drink industry.
For more information go to http://www.william-reed.com