"Wine & Food" Festival Varna 2015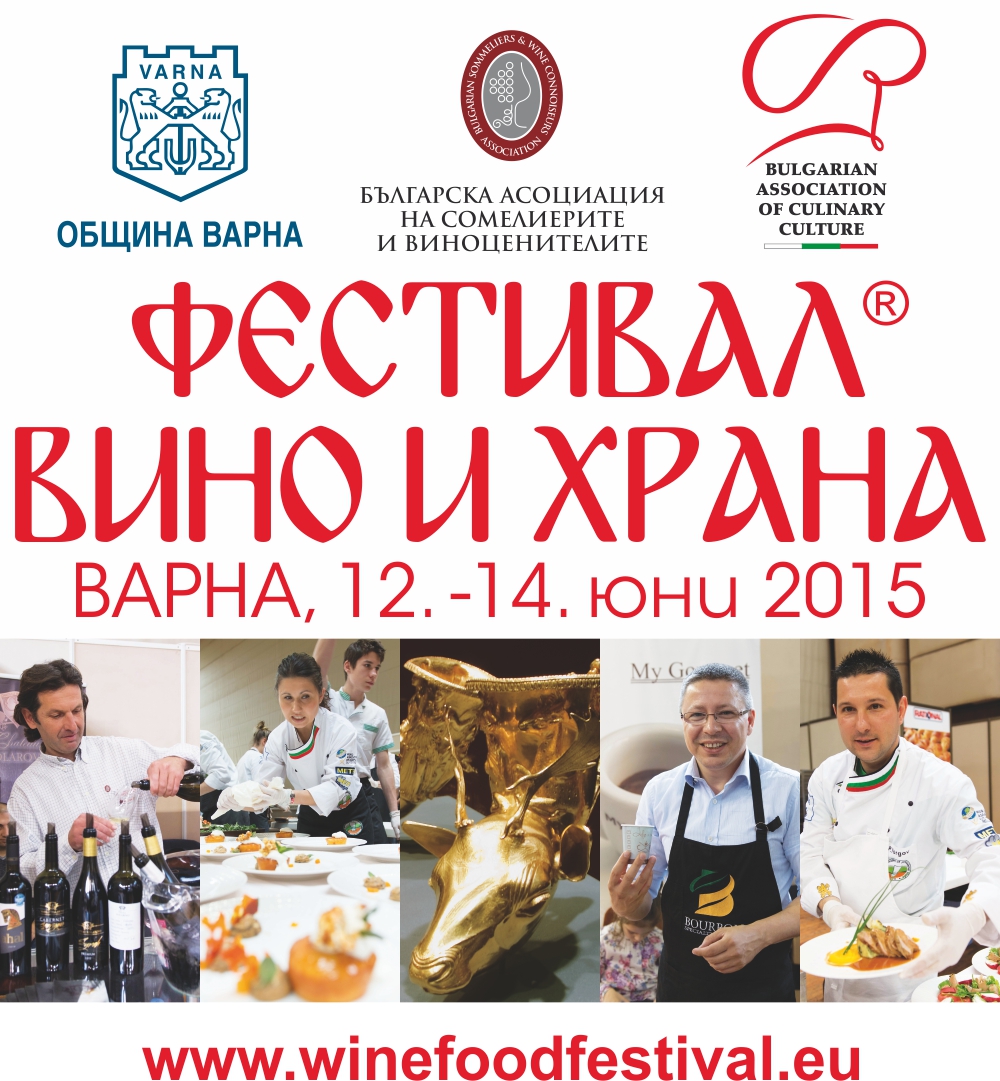 Welcome to the National Exhibition "Wine & FoodFestival"– Varna 2015, which continues the traditions of wine tasting and food promotion since 30s of last century in the city of Varna.
Dates: from 12 to 14 June 2015
Place: the atrium of Varna History Museum
What you will find:
1. You can taste and buy wines from over 50 wineries and organic food regional producers recommended by the Bulgarian Sommeliers and Wine Connoiseurs Association
2. You can enjoy a 3-course gourmet menu, prepared by the best chefs of the Bulgarian Association for Culinary Culture during concomitant Gourmet Festival "Varna 2015"
3. You can examine the rich collectionof the History museum and see the The Oldest Gold in the World as well as one of the largest exhibitions of original Orthodox icons.
The event is supported by all NGO's in tourism, hospitality and restaurant business. Major foreign touroperators enlisted the event in their tourist programs for the period.
For reservations contact us at info@winefoodfestival.eu