China Wine & Spirits Awards 2015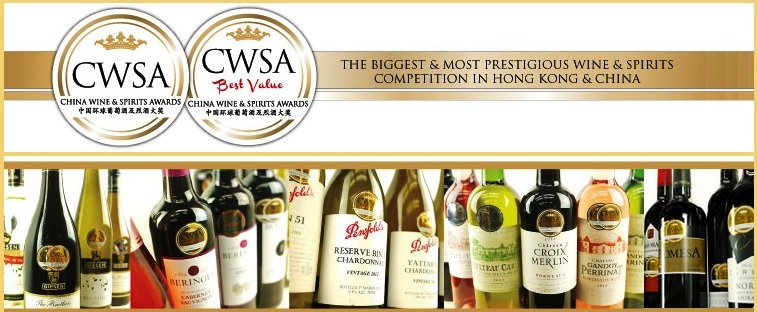 Early Bird Deadline:
17 May 2015
Sample Deadline
29 May 2015
As you enter CWSA 2015 now, you become a part of the China story that is changing the world. This weeks VOGUE magazine Met Gala chose the theme 'China'for two simple reasons.
1. China is the most important consumer market in the world 
2. Hong Kong Retailer, Mr Silas Chou, was the financial backer
Crucially for winemakers: China has the Buyers you want, AND they have the ability to purchase.
CWSA Judges – the top 100 BUYERS – Importers, Distributors, Retailers based in Hong Kong and China are ready to blind taste your wines and spirits.
Plus, for Producers further convenience, CWSA organisation is now proud to accept all major local and national payment methods from your country in addition to all major credit cards. Please see the entry page to choose yours…
Read on to discover the latest market news, and here's to your success at CWSA 2015.
Very best wishes,
Kelly
President China Wine & Spirits Awards (CWSA)
www.cwsa.org