SÉLECTIONS 2015 Mondiales des vins Canada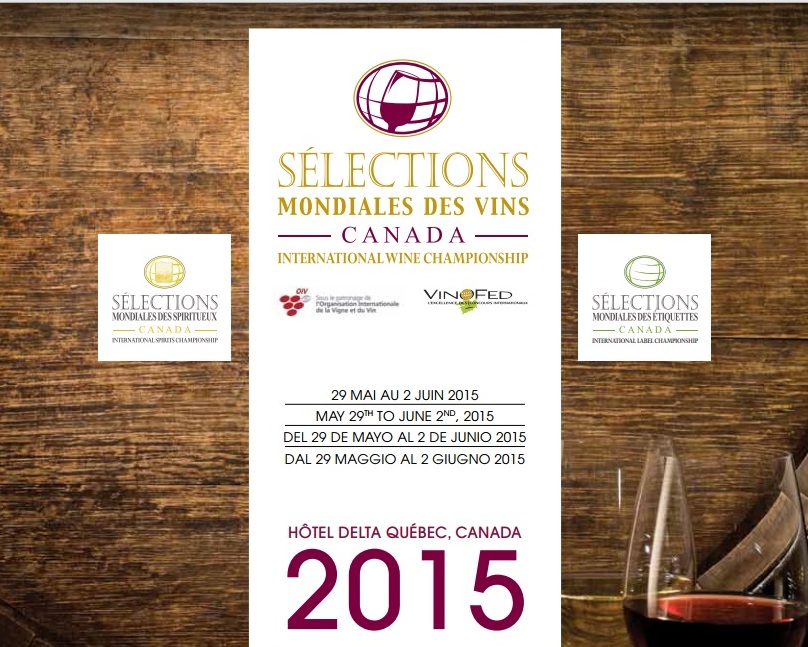 The most important international championship of North America!
Rigor, impartiality and quality. That is the motto of Sélections Mondiales des Vins Canada. This championship is under the patronage of the OIV and VinoFed wich regroup the major wine competitions in the world. Be thus insured that your products will be adequately judged on the occasion of this great gathering.
Every year, the winners of the championship are presented in the prestigious Buyer's Guide of the best wines of Sélections mondiales des Vins Canada, distributed in electronic format to participating producers and the jury.
2015 will be another year of great wines! I thus invite the producers, the traders and the agents of the whole world to have their products appreciated by the international jury of this championship that will be held from May 29 to June 2, 2015 in Quebec City, Canada.
Good luck to all !
Registration Form SMV Canada 2015
Johanne Lemieux
Coordination
Sélections mondiales des vins Canada
305, boul. René-Lévesque Ouest
Québec (QC) CANADA  G1S 1S1
Tél. : 418-263-0407 /Fax. : 418-683-2899
mail: info@smvcanada.ca; www.smvcanada.ca